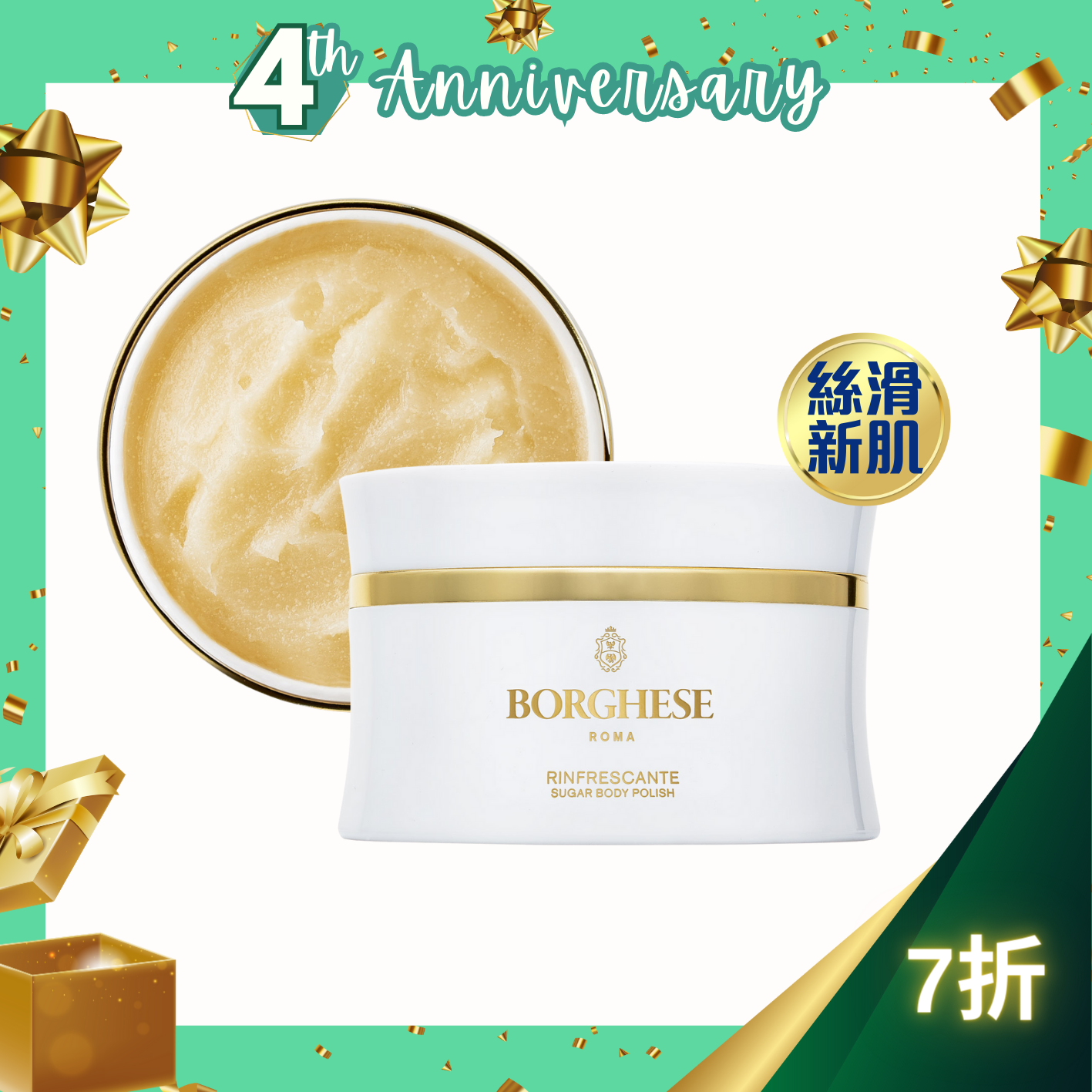 Rinfrescante Sugar Body Polish
Rinfrescante Sugar Body Polish invigorates while exfoliating to reveal soft, supple skin.
HK$350  /  227g
1st Time Shopper can Enjoy Extra 10% Off: $220.5
Click Here to create your own account Now!
Benefits:
This naturally nourishing exfoliant instantly revives skin and leaves it hydrated, smooth, and satiny
Rich oils soothe, condition and help protect the skin from premature aging
An invigorating fragrance awakens all the senses yet quietly lingers throughout the day
Ingredients:
Sugar helps buff dull, dry skin, leaving it smooth and nourished
Borage Seed Oil helps calm and soothe
Coconut Oil helps replenish and soften
Vitamin E Acetate helps fight free radicals
How to Use:
Apply onto cleansed, damp skin. Massage in circular motions to gently buff dull, dry skin. Rinse with warm water. Follow with Tono Body Creme for best results.