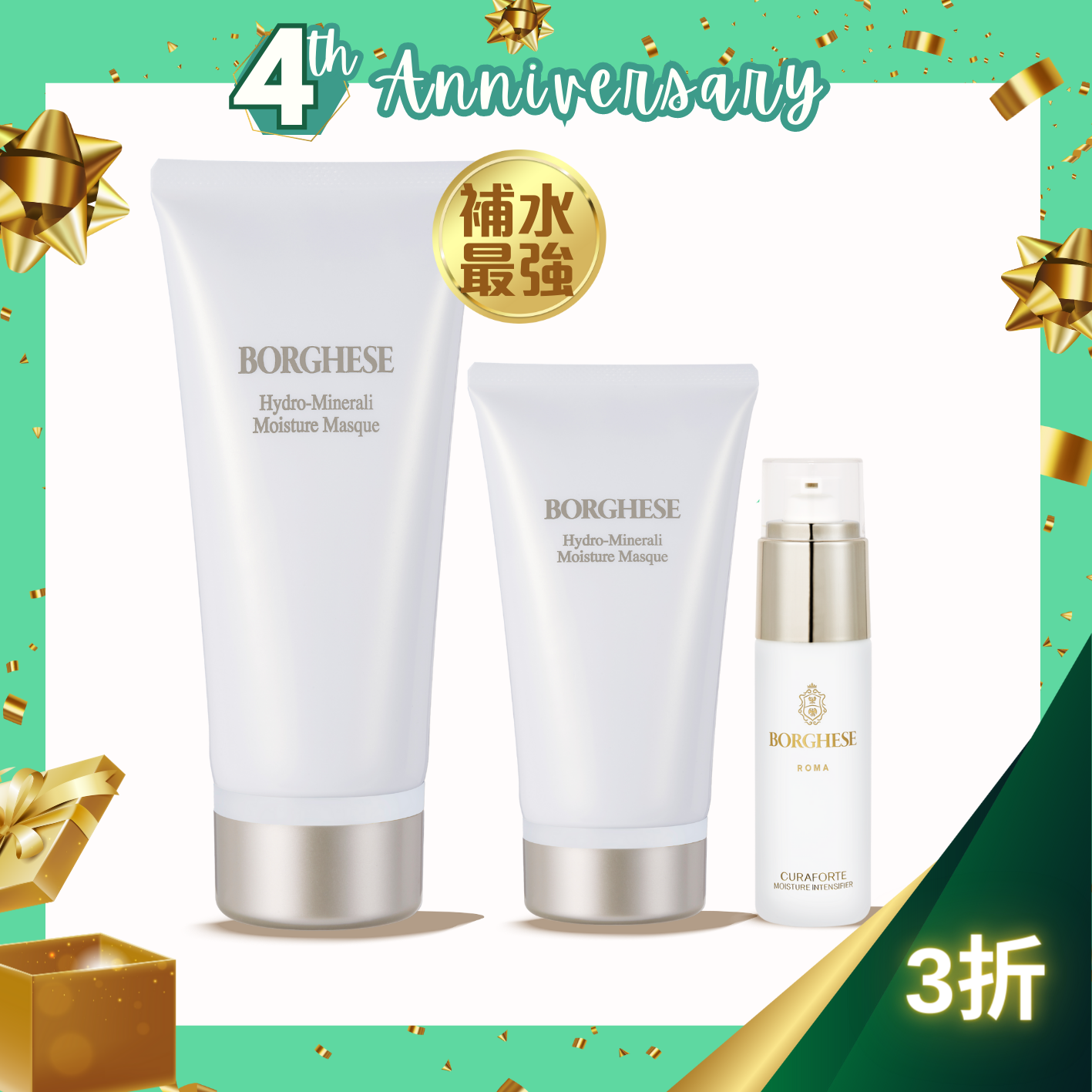 【4th Anniversary】Yogurt Moisture Masque Jumbo Set
9X Minerals Power X Oil-in-Water Formula
Reveal Dewy & Tender Skin
<Limited Jumbo Pack>
1st Time Shopper can Enjoy Extra 10% Off: $297
USE PROMO CODE: T5NEW
Click Here to create your own account Now!
The Moisture Masque contains a complex of 9 minerals which helps skin to retain moisture, relieve dullness and dehydration. Effective in restoring vitality of skin cells. Unique formula contains natural minerals and emollients which nourish skin, and help promote moisture content of skin at optimal level.
Curaforte Moisture Intensifier is a lightweight formula that intensifies and maximizes the skin's capacity to hold onto moisture. It softens and lifts dull surfeit cells allowing the benefits of moisturizers to penetrate easily and perform at their optimum.
The Set includes:
• Hydro-Minerali Moisture Masque 180ml and 100ml (Details)
• Curaforte Moisture Intensifier 30ml (Details)