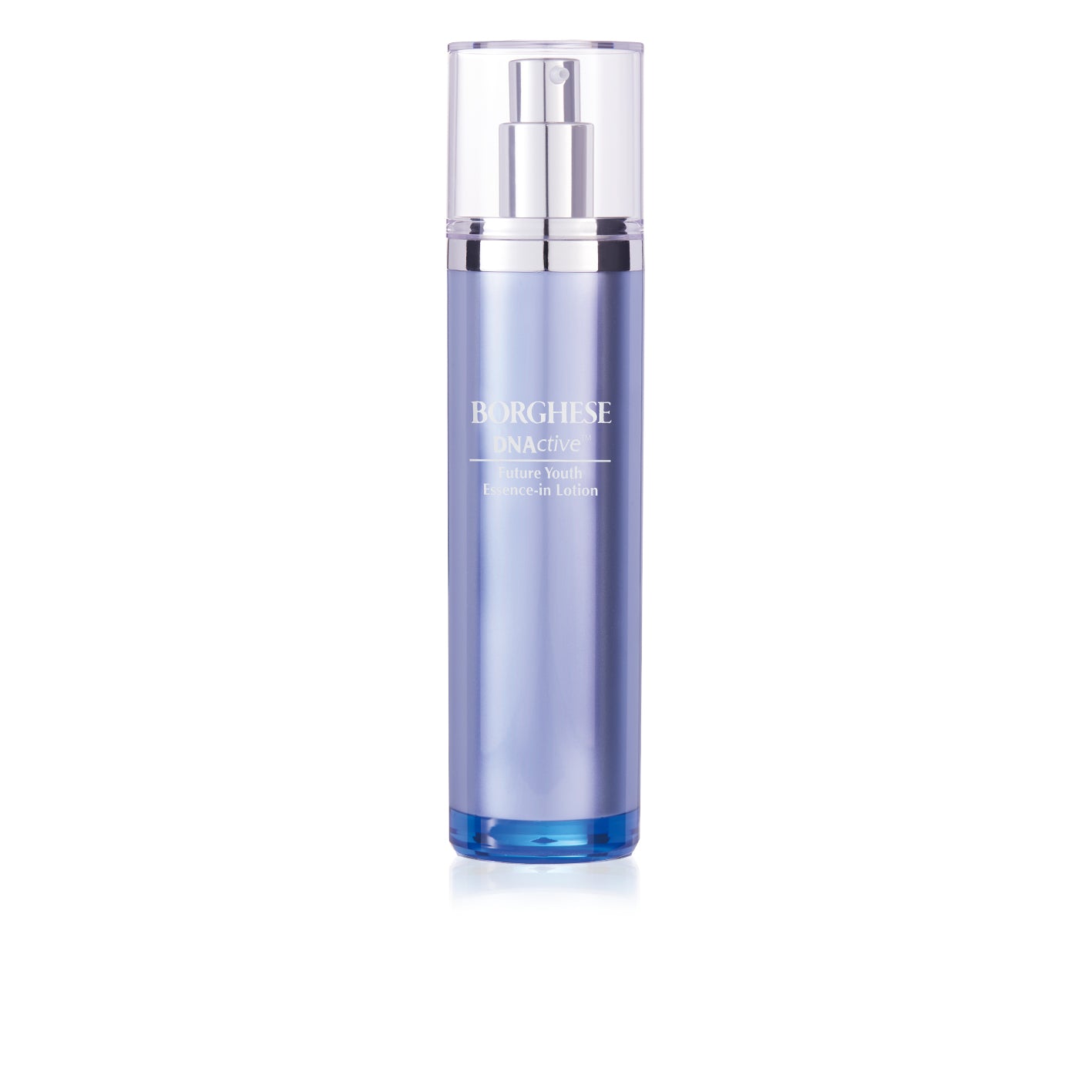 DNActive™ Future Youth Essence-in Lotion
An extraordinary texture fuses the ultra- richness of an essence and the lightness of a lotion. Formulated with abundant restorative and hydrating botanicals acting in synergy, it primes skin with signs of pre-mature aging to optimize subsequent skincare benefits.
HK$470  /  100 ml
Benefits:
Skin is visibly replenished and refined with a silky translucent glow  
Ingredients:
BioNymph Peptide, a patented ingredient enhances cell DNA repair ability to fight against visible signs of aging and aggressions 
Daphne VitaSense, derived from Winter Daphne, enhances cellular regeneration and faster healing with extraordinary anti-inflammatory properties
Vita Freeze derived from tomato, rich in anti-oxidants, offers hydrating, extracellular matrix boosting and promotes cell longevity
How to Use: 
Apply with a cotton pad on cleansed face and neck before serum or cream every AM and PM. As a convenient SOS mask-in-lotion, soak with cotton pads and place them on face for 5 minutes.