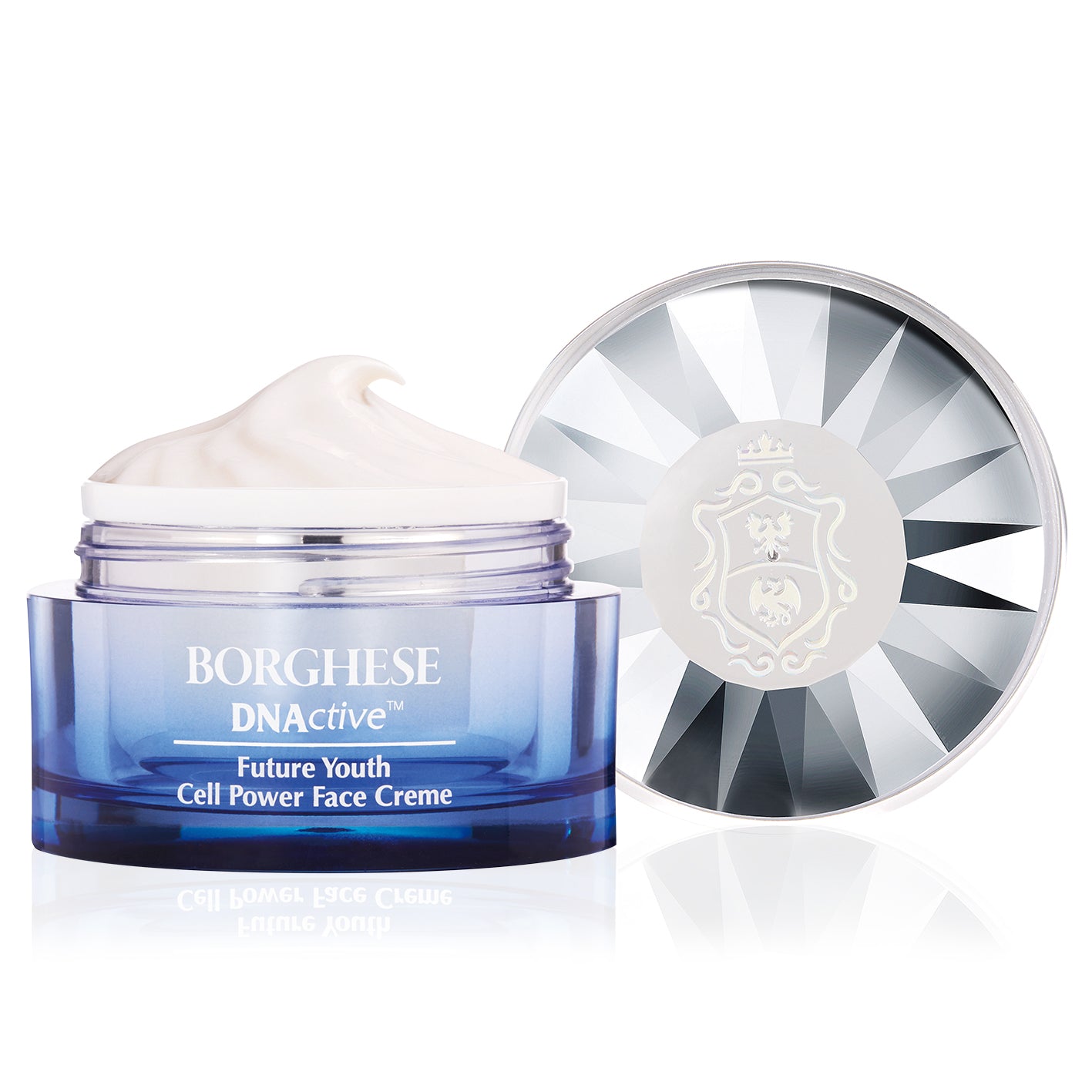 DNActive™ Future Youth Cell Power Face Creme
Immerse in our first super potent crème that helps transform every facet of your skin! Cellular renewal is elevated to an unprecedented level of efficacy with the infusion of the rare power of 9 highly concentrated actives and breakthrough Swiss bio-technology.
HK$1,300  /  50 g
Benefits:
This skin rejuvenating formula brings profound age defying benefits. Skin feels smoother, more hydrated and refined, with a more sculpted, radiant and youthful look. A secret elixir to renew skin at any age 
Ingredients:
BioNymph Peptide, a patented ingredient enhances cell DNA repair ability to fight against visible signs of aging and aggressions 
Cell Pulse, derived from Coffea Bengalensis, has notably anti-wrinkle, moisturizing and anti-oxidant benefits 
Daphne VitaSense, derived from Winter Daphne, enhances cellular regeneration and faster healing with extraordinary anti-inflammatory properties
Vita Freeze derived from tomato, rich in anti-oxidants, offers hydrating, extracellular matrix boosting and promotes cell longevity
How to Use:
Apply morning and evening. After cleansing and toning, gently massage over face, eye and neck area.