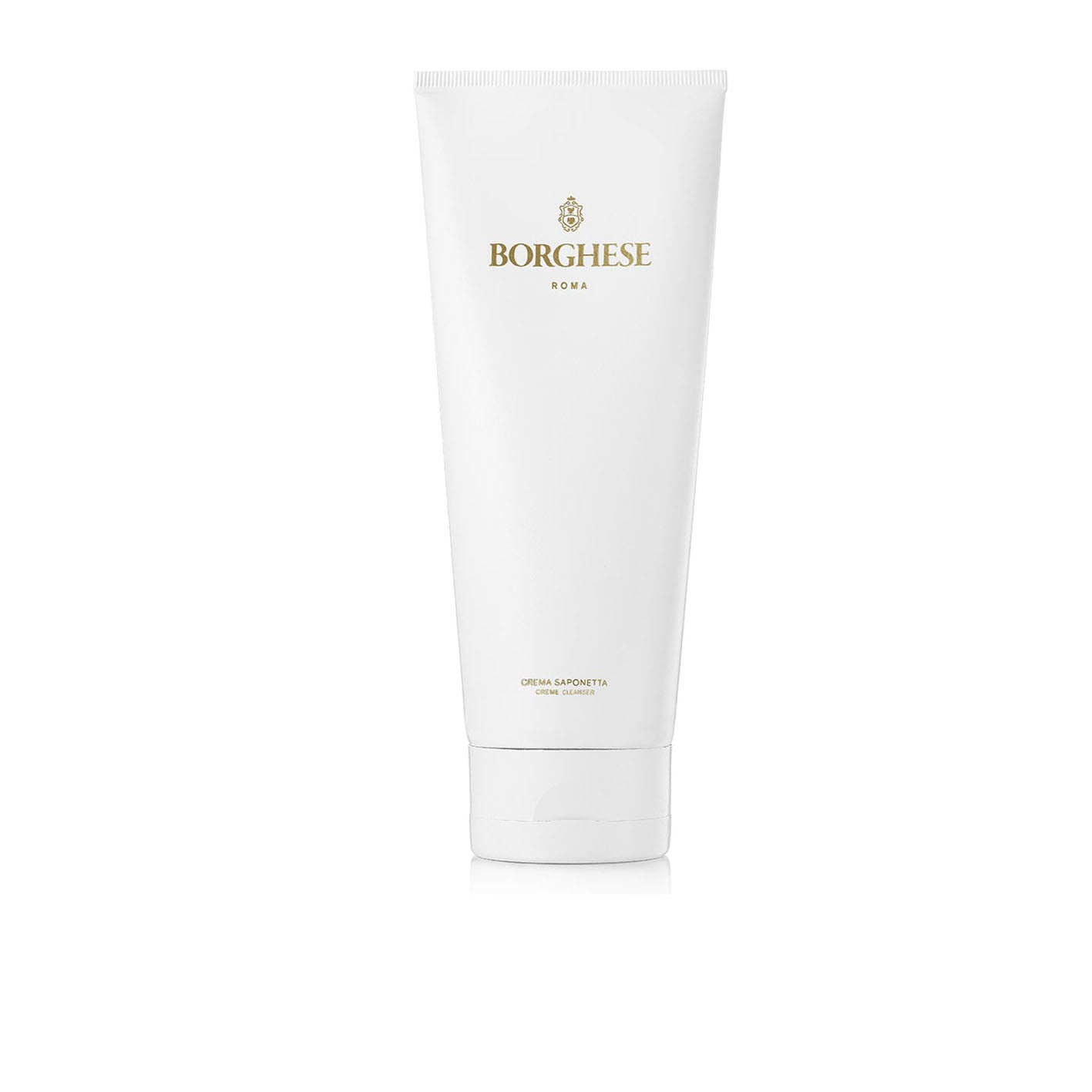 Crema Saponetta Crème Cleanser
Crema Saponetta Creme Cleanser is a gentle, water-activated, lathering cleanser that quickly dissolves surface debris and brings skin to a balanced state. Leaves skin feeling healthy, refreshed and renewed.

Out of Stock.
HK$300  /  190 g  


Benefits:
Cleanses pores deep-down, eliminates makeup and impurities as it lathers
Prevents irritation and provides a variety of soothing and anti-inflammatory functions
Stimulates skin and improves its tone without drying
Ingredients:
Hyaluronic Acid attracts and binds moisture, keeping skin hydrated
Sea Salt exfoliates and detoxifies
How to Use:
Massage a dime-size amount of cleanser onto face and neck, avoiding the eye area. Rinse off with water. Use morning and evening.