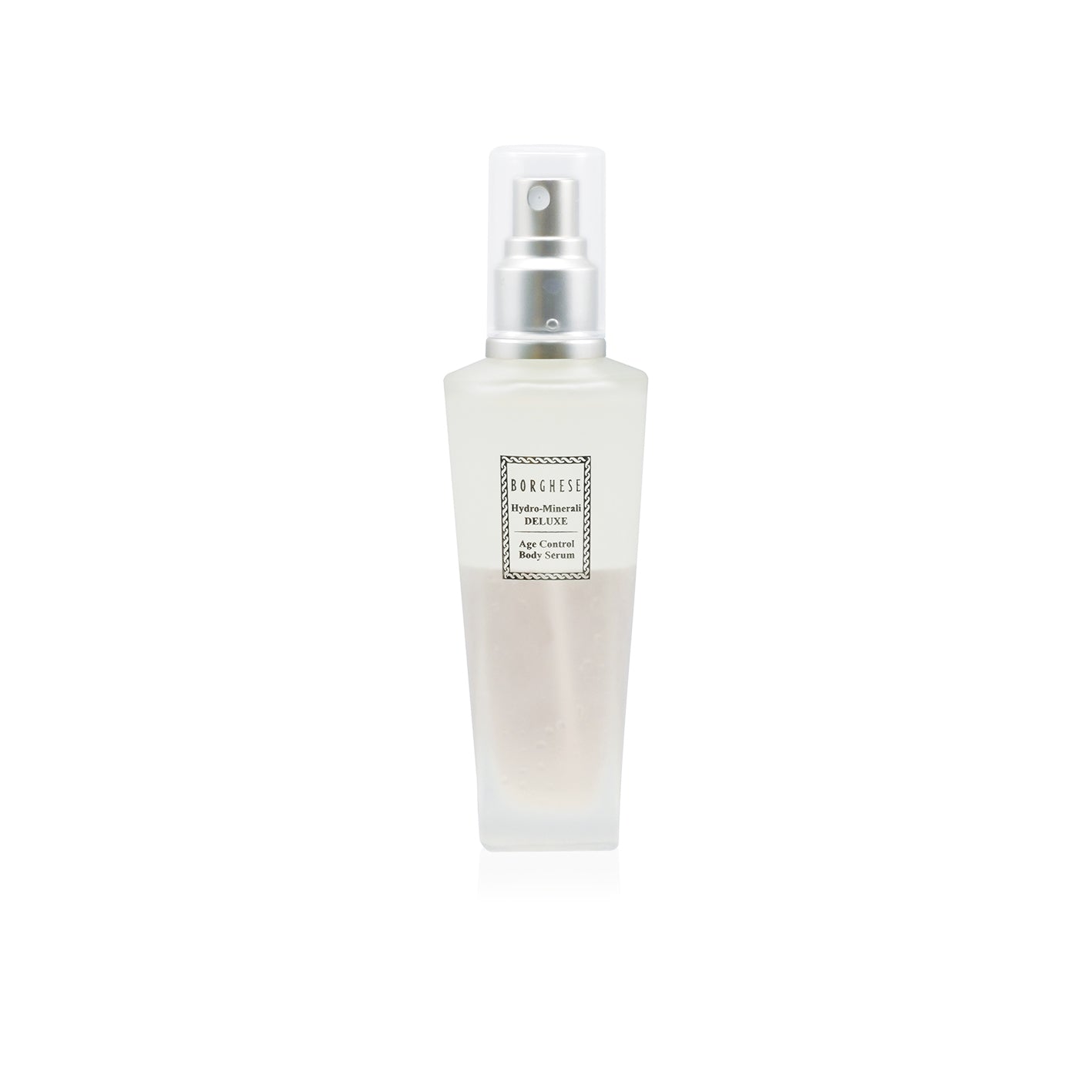 Hydro-Minerali DELUXE Age Control Body Serum
The unique 2-phase body care in optimum balance of water and oil is more than just a regular body moisturizer. It helps detoxify, nourish and promote skin resilience. It further delays early signs of aging by promoting collagen production while neutralizing its glycation.
Out of Stock. 


HK$420  /  100 ml
Benefits:
Skin is moisturized and regenerated. Fat deposits and puffiness is also reduced thus restoring a sleeker, more supple look 
Ingredients:
Age Control Complex enhances skin hydration, firmness and smoothness
Hydrolift Complex helps improve skin elasticity and reduce wrinkles; but also diminishing inflammation to delay aging
Hesperidium Extract helps soothe redness due to environment / pressure
Sweet Almond & Shea Butter nourish and smoothen skin
How to Use:
Shake well. Massage in circular motions on body for vitality and suppleness.