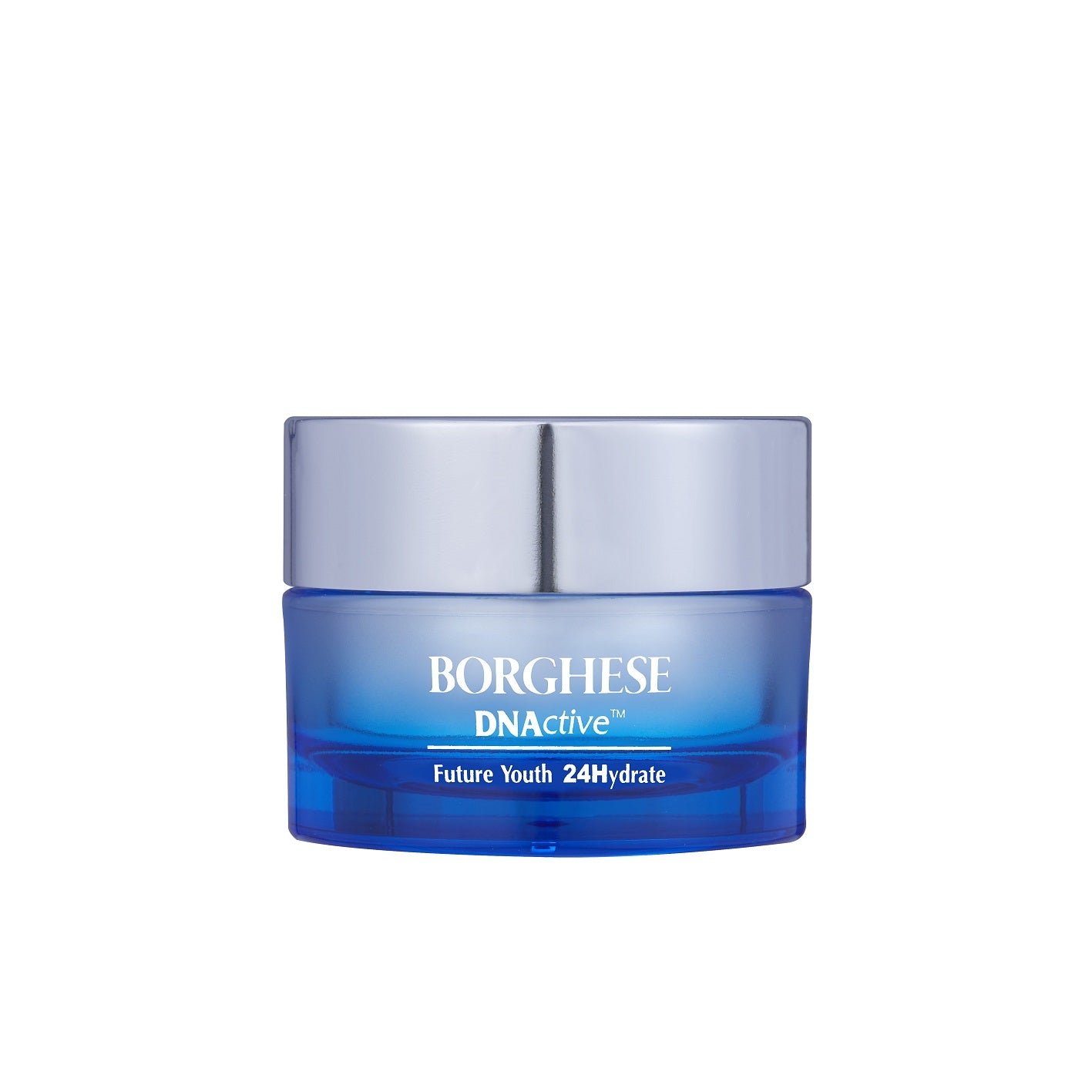 DNActive™ Future Youth 24Hydrate
This sheer cream formula delivers incredible hydration results. Laboratory tests have shown efficacy in activating collagen synthesis, cellular repair to alleviate signs of premature aging.
HK$600  /  30 g
Benefits:
Skin is quenched and feels velvety soft and supple with youthful-looking radiance 
Ingredients:

BioNymph Peptide, a patented ingredient enhances cell DNA repair ability to fight against visible signs of aging and aggressions
Moist 24™, a patented ingredient helps lock in moisture and build round-the-clock water bank
Pelvetia Canaliculata Extract helps stimulate synthesis of collagen and combat free radicals to reduce wrinkles and improve firmness
How to Use: 
Apply morning and evening. Gently massage over cleansed face and neck.