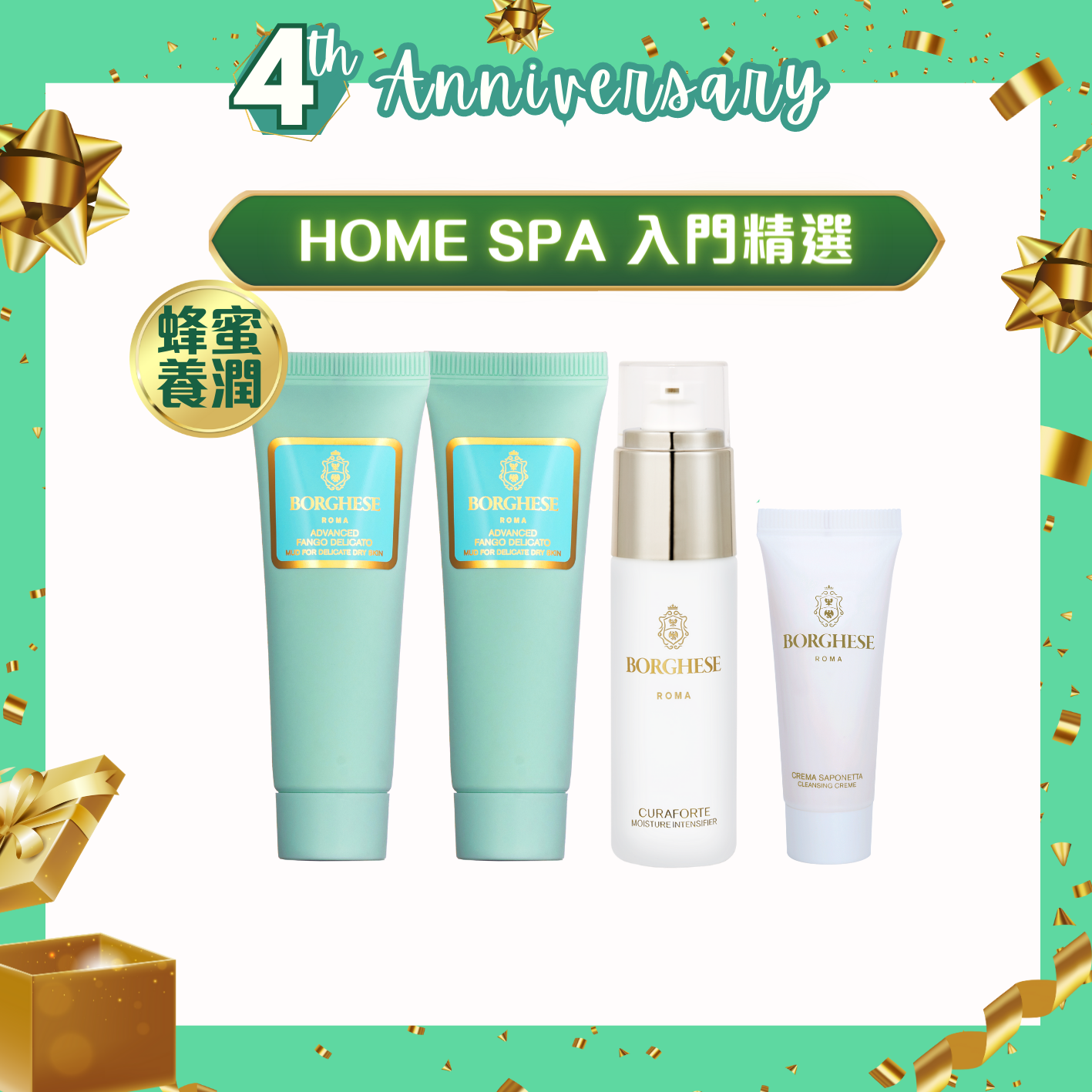 【4th Anniversary】Signature 3-Steps Home Spa Starter Kit
3-Steps to Reset your Skin, Soul and Self
1st Time Shopper can Enjoy Extra 10% Off: $135
USE PROMO CODE: T5NEW
Click Here to create your own account Now!
Introducing the ultimate value-for-money package, the essential Borghese Home Spa Classic 3-step Home Spa kit. This incredible set includes the gentle yet richly foaming mineral-infused cleansing cream, the nourishing and moisturizing Delicato Mud with White Honey, and the rejuvenating Curaforte Hydration Essence. Bid farewell to toxins and impurities as your skin experiences a rebirth, revealing a fresh, hydrated, and radiant complexion. This kit is particularly ideal for travel or when your skin is feeling unstable. The clay mask contains soothing Aloe Vera and Chamomile, promoting a calm and balanced state for your skin.
The Set includes:
• Creama Saponetta Crème Cleanser 10ml (Details)
• Advanced Fango Delicato for Delicate and Dry Skin 10Z (28g) X2 (Details)
• Curaforte Moisture Intensifier 30ml (Details)