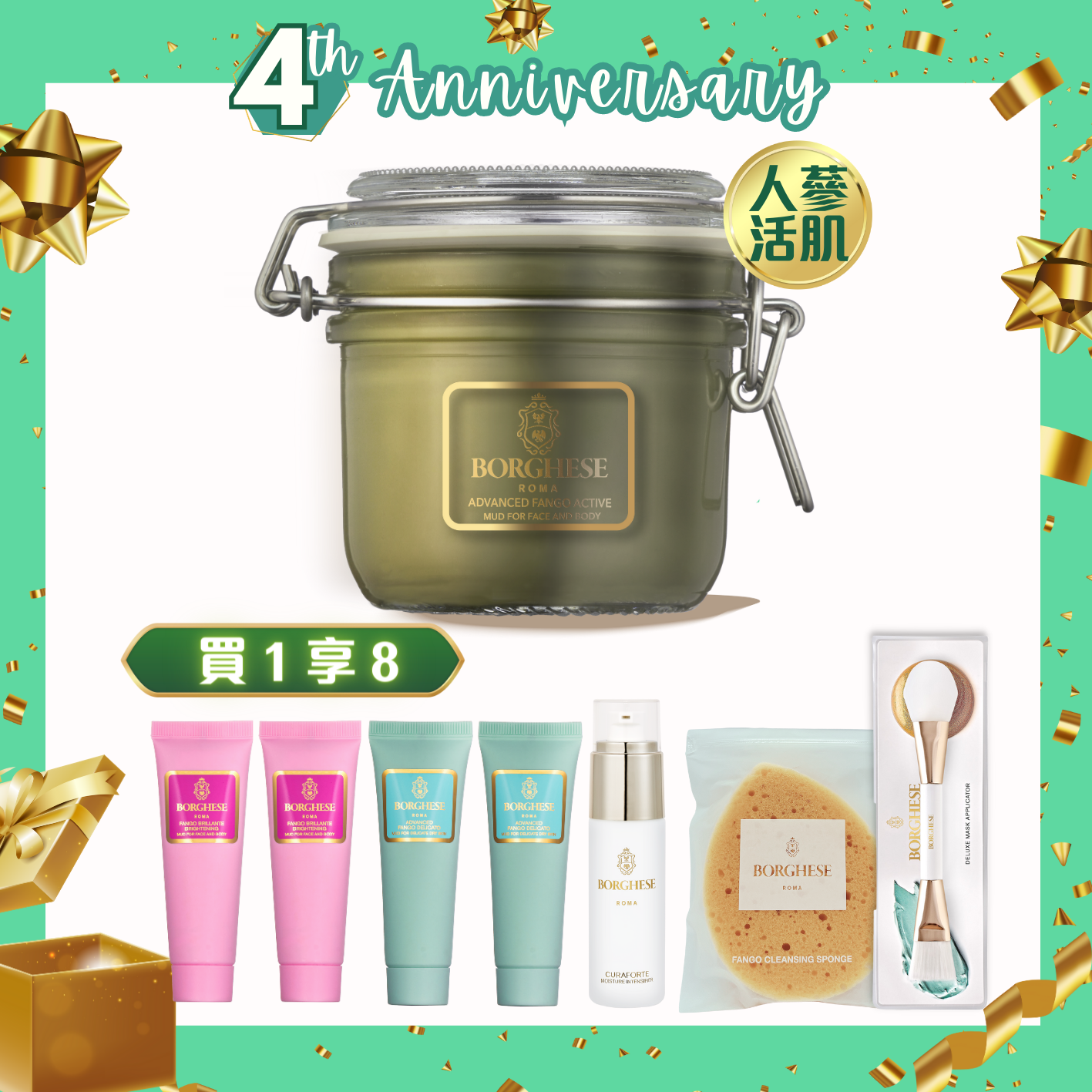 【4th Anniversary】Ginseng Firming and Revitalizing Trio Mud Mask Set
Dual Anti-aging and Revitalizing Power  
Buy 1 Get 8


1st Time Shopper can Enjoy Extra 10% Off: $360
USE PROMO CODE: T5NEW
Click Here to create your own account Now!

This Set includes 3 types of nourishing graded mud in one set to achieve multiple treatments, including revitalizing, moisturizing, soothing, brightening, and detoxifying in one step. You can customize your own Multi-Masking formula Now! Especially added with the No.1 Cureforte Moisture Intensifier, providing essential nourishment to the skin with natural olive oil and hyaluronic acid, for deep moisturizing repair immediately after using the mask.

All Fango Mud Masks are Allergy-tested and can be used for both facial and body care, suitable for different skin needs.
The Set includes:
• Advanced Fango Active for Face and Body 7.5oz (212g) (Details)
• Fango Brightening Mud for Face and Body 1OZ (28g) X2 (Details)
• Advanced Fango Delicato for Delicate and Dry Skin 1OZ (28g) X2 (Details)
• Curaforte Moisture Intensifier 30ml (Details)
• Deluxe Mask Application  (Details)
• Fango Cleansing Sponge (Details)