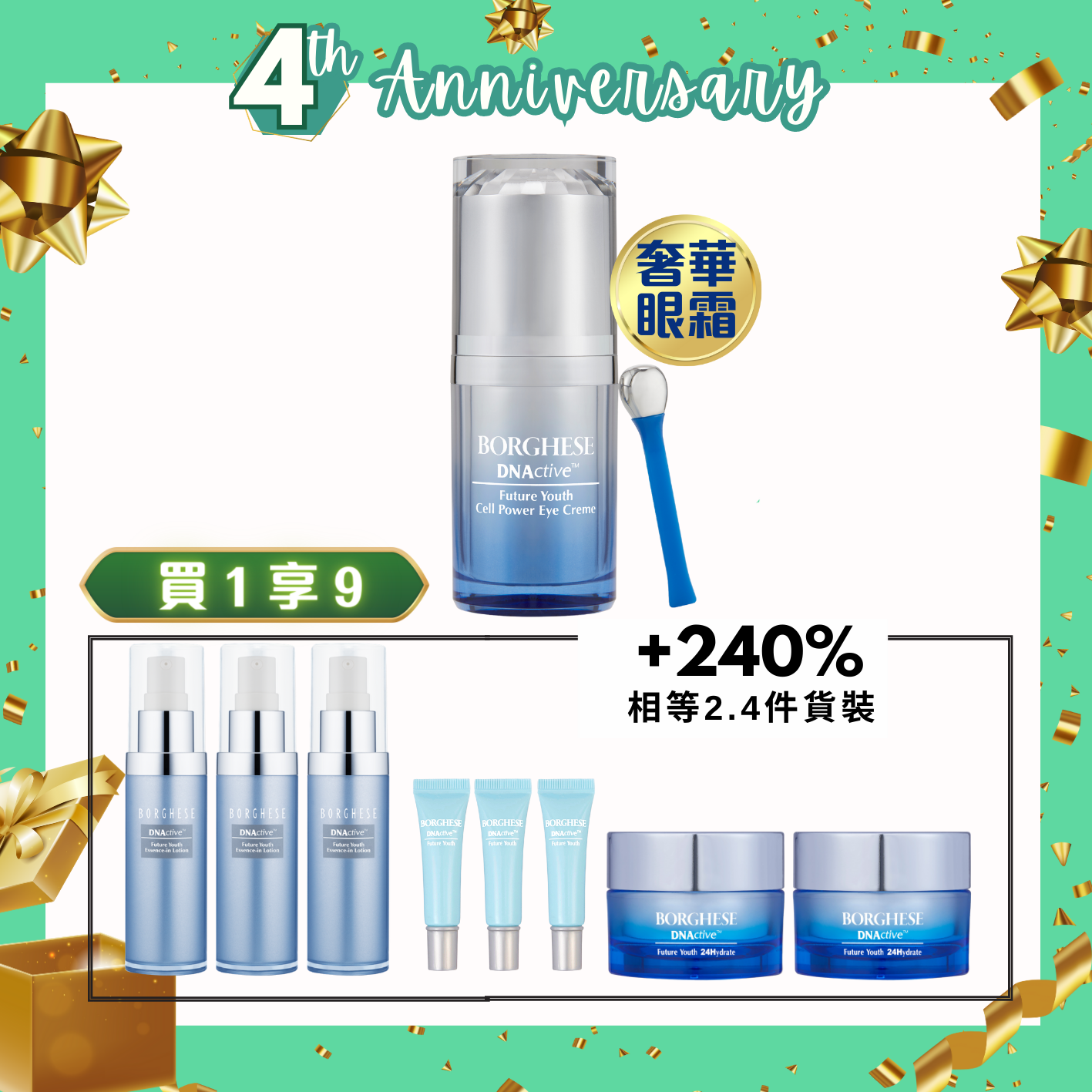 【4th Anniversary】DNActive Future Youth Cell Power Eye Cream Set
Stem Cell Power Revival Miracle
Buy 1 Get 9
Limited Jumbo: +240% (Equivalent to the Volume of 2.4-PCS Full Size Product) 
1st Time Shopper can Enjoy Extra 10% Off: $720
USE PROMO CODE: T5NEW
Click Here to create your own account Now!
in our first super potent creme that helps transform the delicate skin around your eyes! Cellular renewal is elevated to an unprecedented level of efficacy with the infusion of the rare power of 9 highly concentrated actives and breakthrough Swiss bio-technology.
This Set allow you to have a comprehensive experience of the Cell renewal power of DNActive Future Youth which including Essence Lotion, Face Essence, Day Moisturizer and eye cream in one set.
 The Set includes:
• DNActive Future Youth Cell Power Eye Cream 15g (Details)
• DNActive Future Youth Essence-in-Lotion 30ml X3 (Details)
• DNActive Future Youth Essence 5ml X3 (Details)
• DNActive Future Youth 24hydrate Moisturizer 15g X2 (Details)